Would you like to support Block Club's gift guides and our other local journalism? Subscribe here or click here to gift a subscription. If you do it today, you'll receive a FREE 16″ x 20″ Chicago neighborhood print of your choice!
DOWNTOWN – West Loop and Downtown businesses are ready for holiday shopping.
Although downtown is teeming with large department stores, there are also plenty of locally owned small businesses to meet your gifting needs.
Block Club Chicago has rounded up a few neighborhood options to help you shop locally.
Here's what you can buy:
Downtown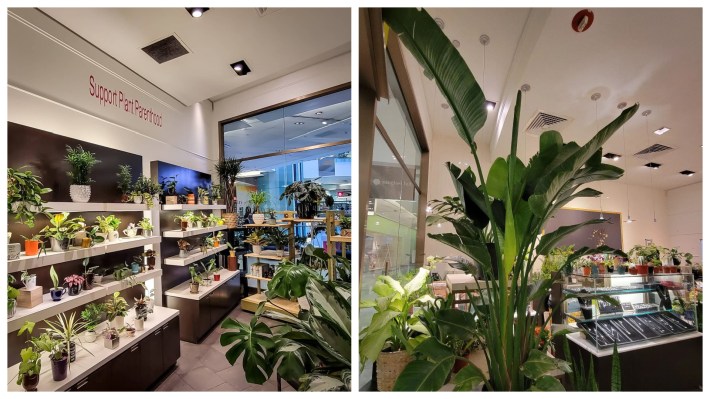 The Potting Bench Plant Studio, 108 N. State St. Website.
This locally owned plant shop is located in the Block Thirty Seven shopping mall in The Loop.
The store specializes in educating, repotting and selling indoor plants. This shop is for plant newcomers or long-time plant lovers with a huge selection.
Prices vary depending on what a buyer is looking for. But if you see a plant you like on their Facebook page, customers can send a direct message for pricing.
The Potting Bench Studio is open Monday to Saturday from 10am to 8pm and Sunday from 11am to 6pm. Instagram. 773-634-0787.
Central Camera, 230 S. Wabash Ave. site.
For the creatives in your life, Central Camera offers tons of options for both beginner and intermediate photographers.
This business has been in Chicago for 122 years and has been passed down from the family owners. It has films, fancy photo printing paper, resale cameras, new cameras and all the bells and whistles for the photography enthusiast in your life.
The staff is also very knowledgeable and can point you in the right direction if you don't know where to start.
If you're looking for a stocking filler, grab a reusable camera – perfect for capturing memories, they can be developed in the shop and kept forever. Prices vary. Central Camera also offers photo restoration, film development and more.
The Central Camera is open on Mondays, Wednesdays, Fridays and Saturdays from 10:00 a.m. to 3:00 p.m. Instagram. 312-427-5580.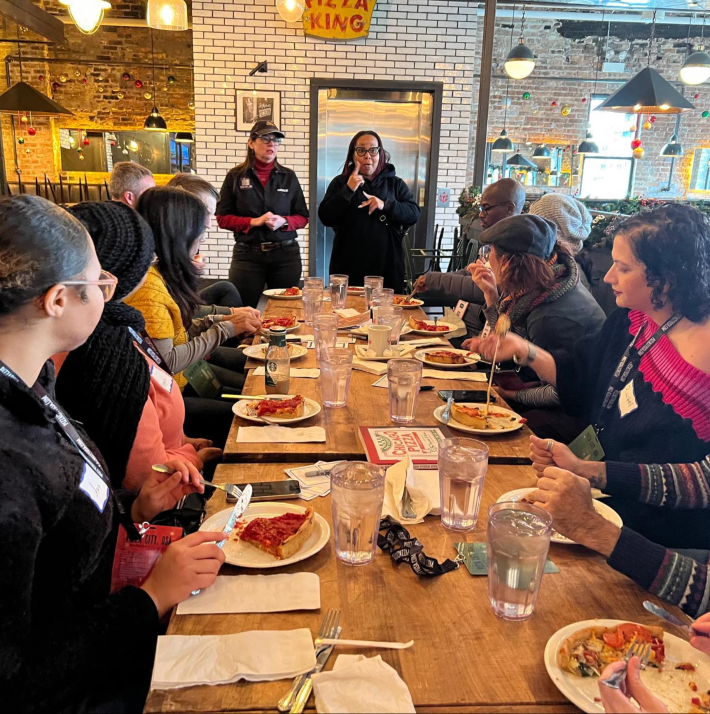 Downtown Pizza Walk by Steve Dolinsky. website.
For an unconventional foodie gift, try this 2.5-hour Chicago pizza walking tour.
The tour includes stops at three pizzerias, each showcasing a different style of pizza. According to the tour's website, you'll learn about the best downtown pizzerias while getting an up-close look at the area's architecture.
Admission tickets cost $49. Bookings begin May 26th and will run through mid-October. There are also pizza walking tours for the West Loop and Wicker Park/Bucktown.
Instagram. 312-342-0084.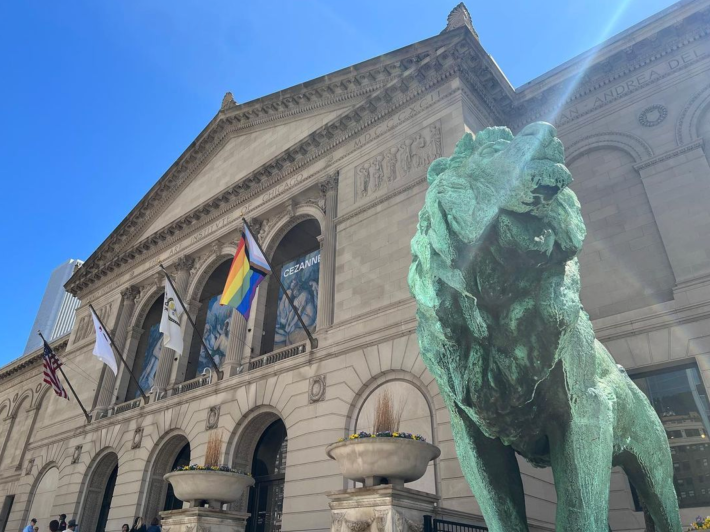 Art Institute of Chicago website, 111 S. Michigan Ave.
Give art as a gift with an annual membership to the Art Institute of Chicago.
An annual pass starts at $115 and includes yearly admission for you and one guest. It also offers special access to lectures and special exhibitions for members only, which would otherwise require a separate ticket.
The Art Institute of Chicago is open to the public Thursday through Monday from 11:00 a.m. to 5:00 p.m., but members are granted extended hours. Instagram. 312-443-3600.
west loop
Madison Street Books, 1127 W. Madison St. Website.
Madison Street Books is known for its book clubs and extensive reading lists on a variety of topics including "in support of women's rights", "as seen on booktok", "LGBTQIA+ Lit we love" and more.
Books on the store's recommended reading list include Hood Feminism ($16). Published in 2021, the book — by Chicago-based Mikki Kendall — offers a critique of modern feminism from a black feminist perspective.
The store also has a recommended reading list for children's books. Written and illustrated by Mexican artist Flavia Z. Drago, "Gustavo, the Shy Ghost" ($18) follows the story of a little ghost and his journey to make friends.
Madison Street Books is open Monday through Saturday from 10 a.m. to 8 p.m. and Sunday from 11 a.m. to 6 p.m. Instagram. 312-929-4140.
The Pop-Up, 208 N. Green St. Website.
The Pop-Up is a locally curated store featuring vintage clothing, sneakers, accessories and more.
The shop is known for its unique pieces, sorted by brand and clothing style. Customers can purchase designer items and vintage graphic tees featuring the Chicago Bulls and other notable sports teams and figures.
Streetwear fans can snag the one-of-a-kind Vintage Nike Air Jordan VI (6) All Over Print T-Shirt ($120). Customers can shop online from a limited selection, but to really get a taste of what's available, visit the store in person.
The pop-up is open Tuesday through Sunday from 12 p.m. to 7 p.m. Instagram. 708-581-6969.
VietFive Coffee, 1116 W. Madison St. Website.
VietFive, a locally owned Vietnamese coffee shop, has a wide selection for coffee lovers.
This business imports its Robusta coffee beans from the founder's family farm in Buon Ma Thuot, Vietnam. There are three roasts to choose from, from light to dark.
To give someone the experience of brewing these special beans at home, VietFive sells coffee and phin kits ($35.50) and an all-inclusive coffee kit ($50) that includes a stainless steel phin filter, includes a glass mug and a choice of roasts.
The Phin filter is a Vietnamese coffee brewing tool that brews the coffee slowly and produces a stronger and more powerful flavor than traditional brewing methods. Neighbors can order online and pick up in store.
VietFive is open Saturday through Wednesday from 8 a.m. to 2 p.m. and Thursday through Friday from 8 a.m. to 5 p.m. Instagram. 312-929-4732.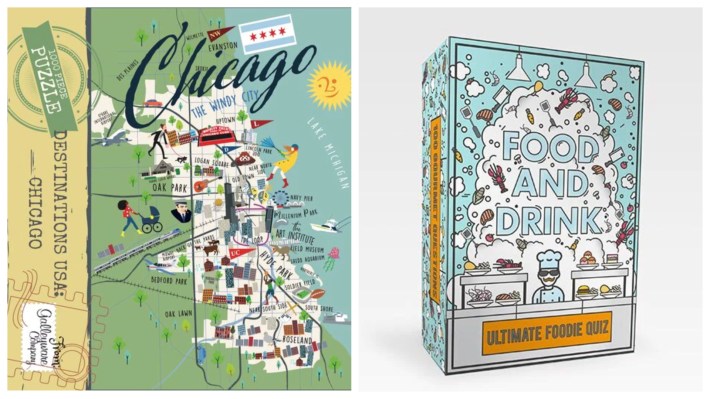 The Fig Tree, 1037 W. Madison St. Site.
The Fig Tree is a small gift boutique with a range of Chicago-style accessories, jewellery, bath and body products, candles, socks and gifts.
The store also has games and puzzles that would make great stocking fillers. Offerings include Food & Drink Trivia Cards ($7.95), TV Show Trivia ($12.95), and a 1,000-piece Chicago Jigsaw Puzzle ($17.95).
The fig tree is open Tuesday to Friday from 11 a.m. to 7 p.m., Saturday from 10 a.m. to 6 p.m. and Sunday from 11 a.m. to 5 p.m. Instagram. 312-226-6303.
Scratch Goods, 847 W. Randolph St. Website.
Scratch Goods is perfect for skincare lovers with a wide range of lip balms, face masks and body scrubs.
All products are made with locally sourced ingredients and "adhere to essential staples that were necessary, sustainable and gentle," according to the Scratch Goods website.
People trying to grow their beard can try Cedar and Pine Beard Oil ($24). The beard oil is said to soften facial hair while fighting odor-causing bacteria and dandruff.
You can also try the Matcha Mask ($25) for skincare lovers. The mask contains caffeine and is said to boost blood circulation and stimulate cell turnover.
Scratch Goods is open Tuesday through Friday from 12pm to 6pm and Saturday and Sunday from 10am to 5pm. Instagram. 773-857-3551.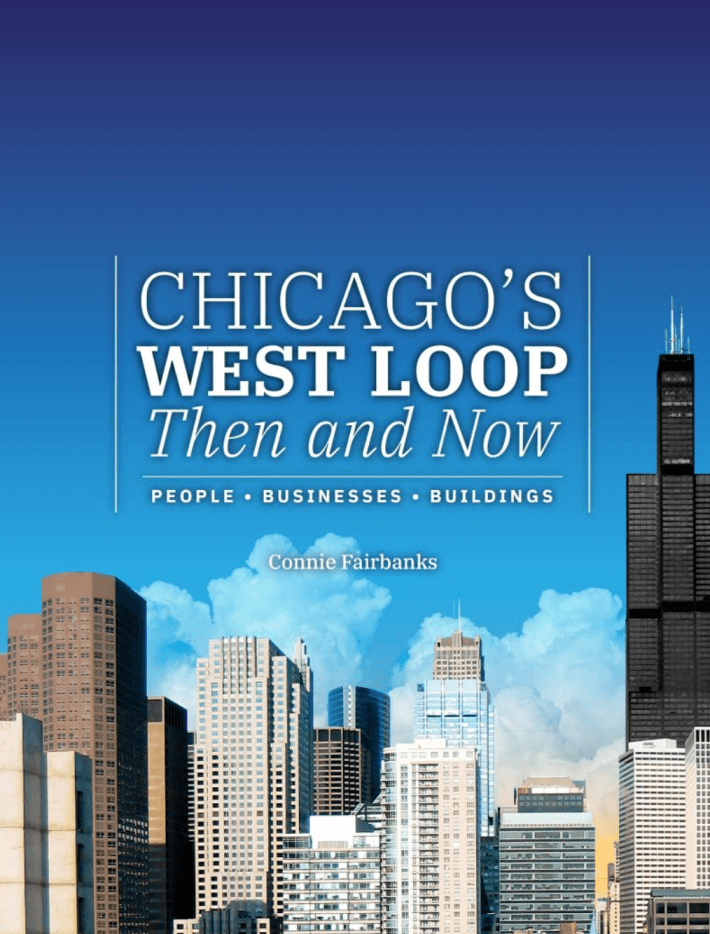 "Chicago's West Loop then and now." Website.
Longtime West Loop resident Connie Fairbanks has published a book documenting the stories, stories, and photos of the West Loop's history and transformation.
"Chicago's West Loop then and now. People, Businesses, Buildings" is 246 pages long and contains more than 150 photos that show the neighborhood's transition from a meat processing district to an area filled with luxury apartments, shops and restaurants.
The book is available for sale on the Fairbanks website ($29) and in stores in the West Loop.
BLVDier, 440 N. Halsted St. Site.
BLVDier is a Fulton Market bespoke suit store for men and women.
There are options for personalized tailored clothing at this store, including evening wear, knitwear, and button-ups.
If you're willing to spend some cash, you can order a tailored suit jacket for women starting at $595 or $695 for men. Bespoke clothing comes with two fittings and can take approximately four weeks to be made.
The BLVDR is open Tuesday through Thursday from 10 a.m. to 7 p.m., Friday from 10 a.m. to 6 p.m. and Saturday from 10 a.m. to 4 p.m. Instagram. 312-632-0482
Listen to It's All Good: A Block Club Chicago Podcast: