No action was taken against Northern Territory juvenile prison wardens who were found by a guard dog to have used excessive force against a vulnerable teenager in fresh CCTV vision obtained by Four Corners.
Core items:
The NT children's commissioner provided Four Corners with a new vision of what she saw as Don Dale's excessive use of force
A Territory Families spokesman said the young person was not injured in the incident and the officer showed no "malicious intent".
The National Children's Commission says the NT government's reforms in juvenile justice lack transparency
The vision was broadcast on Monday night in an investigation into the ongoing mistreatment of young people in juvenile prisons across Australia, particularly at Banksia Hill Juvenile Prison in WA.
The program also highlighted a lack of progress in the Northern Territory on recommendations from a royal commission prompted by an earlier revelation about conditions at Darwin's Don Dale juvenile prison six years ago.
The prison remains operational despite the NT government's promise to close it five years ago.
Fresh footage from an incident that took place in Don Dale last year was made available by the NT Children's Commissioner's Office for Monday night's program.
CCTV vision shows three officers surrounding the cell of a boy believed to be at risk of harming himself.
As the boy leaves the cell, an officer grabs his neck.
He is wrestled to the ground by the staff, who hold him face down for one minute and forty seconds.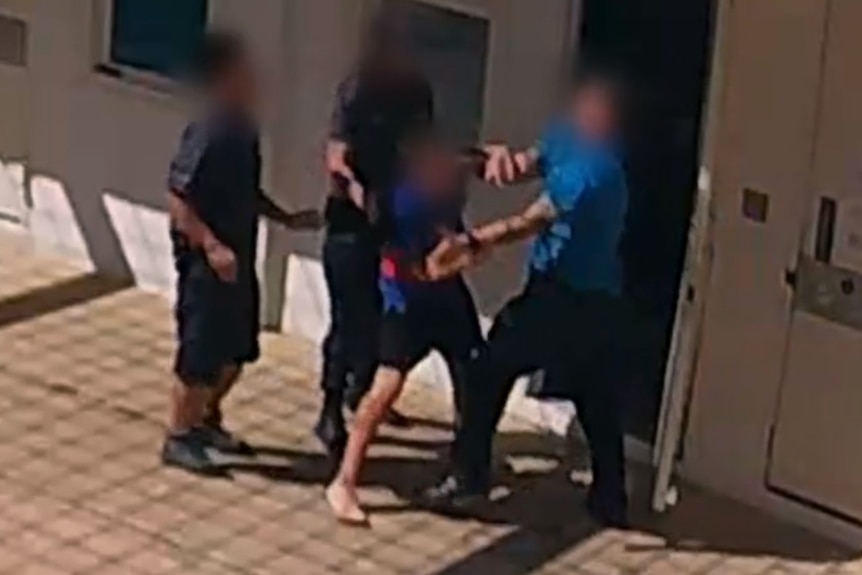 The commissioner found that the officers had used excessive force.
But Territory Families said in a statement sent to the ABC that the department had taken no action against the officers.
"The incident did not harm the juvenile or juvenile justice officers," the statement said.
"While an internal review of the incident concluded that there was no malicious intent by juvenile justice officials to harm the young person, we aim to continue to improve the care and rehabilitation of young people in juvenile detention and ensure the safety of the community.
"Following an incident, employees attend debriefing sessions focused on improving practice and improving monitoring procedures. Juvenile justice officers receive ongoing training in modern techniques [training]."
In a media briefing on Tuesday, Prime Minister Natasha Fyles said the incident, shown in Four Corners, was "unacceptable" but had been investigated.
Acting NT Children's Commissioner Nicole Hucks said she released the footage out of concern that the treatment of children in NT juvenile detention centers had not improved significantly.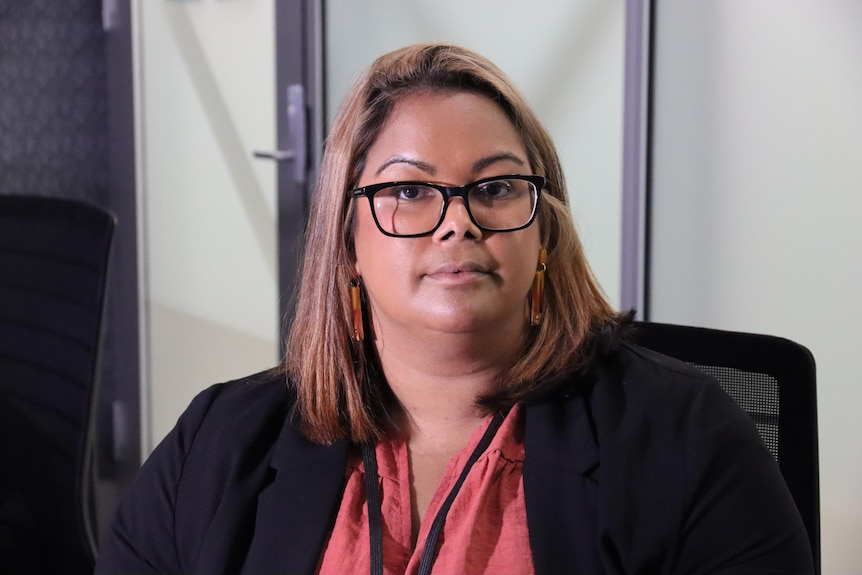 "While the incident depicted in the film is by no means the most worrying of the incidents I have seen in my role as Acting Children's Ombudsman, it is my intention that this footage provides an insight into the conditions children are currently experiencing in which they are being held Juveniles who have no other mechanisms for their voices to be heard," she said in a statement.
Recommendations marked as "complete" were rejected by the NT government
National Children's Commissioner Anne Hollonds said Tuesday the incident was unacceptable.
"I would like to see the NT government say this is not acceptable and we will urgently review what is happening and take appropriate action," she told ABC Radio Darwin.
She also criticized the NT government for what she described as a lack of transparency in its reforms since the royal commission.
Four Corners questioned the government about marking recommendations it had rejected as "complete" in progress reports, including a recommendation that staff in juvenile detention centers wear body-worn cameras in facilities.
"Probably the word we're looking for here is closed rather than closed," Kate Worden, Minister for Territorial Families, told the programme.
Ms Hollands said she had struggled to ascertain what progress had been made.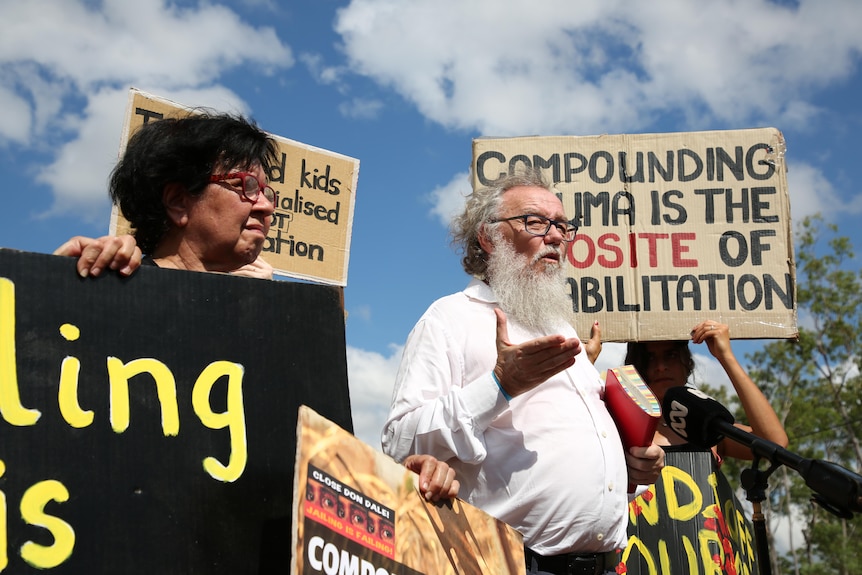 "After a very expensive royal commission, now five years later, I think that would be an expectation from the community that we are very clear about what has been implemented as recommended and what has not," she said.
"You can talk about words – is it closed or closed or something else, [but] it's incredibly confusing.
"I think the community would have a right to ask why this wasn't made clearer and sooner, and [for] Explanations of why things that were recommended were not implemented."
Four Corners revealed that the NT Children's Commissioner's office received more than 400 complaints last year about juveniles being detained on grounds including solitary confinement, racism and excessive violence.
Chief Minister announces new delay in Don Dale closure
Ms Fyles defended the Government's progress in implementing the Royal Commission's recommendations.
She said juvenile justice in the NT had been "transformed" and 174 of the recommendations were now "completed".
Another 44 recommendations should be met when the new Darwin Youth Justice Center – currently under construction at a site about 30 kilometers from Darwin – opened, she said.
But she also revealed that the detention center being built to replace Don Dale won't open as expected next year.
She said construction of the new detention center may not be completed until early 2024.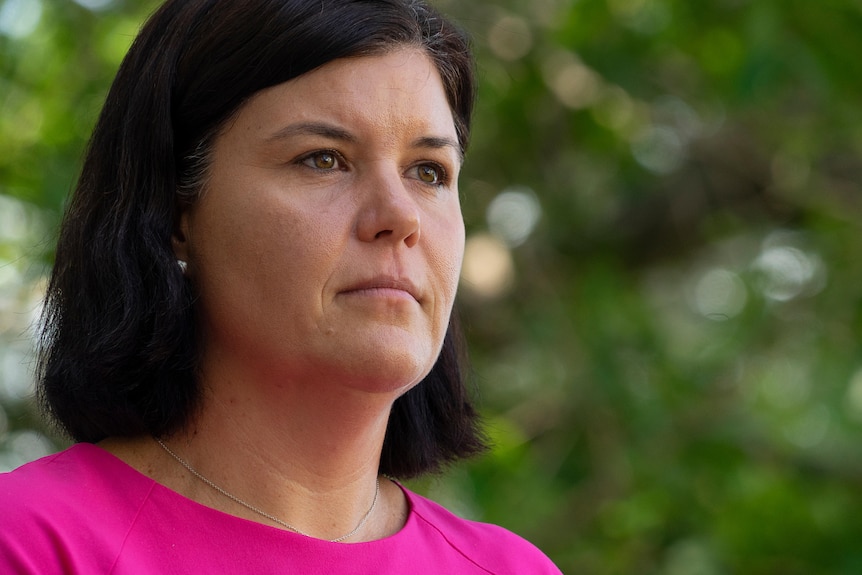 Ms Fyles said the Government had been transparent about its work on the Royal Commission's findings and was "open to scrutiny".
She highlighted changes her government has made, including the transfer of juvenile justice from correctional facilities to the territory's Department of Families and significant spending on expanding juvenile diversion programs.
"We have nothing to hide. We're open and transparent," she told ABC Radio Darwin.
"Is this transition fast enough for some people? no But it is processed systematically, and … we deal with young people who come into contact with the criminal justice system in a completely different way than we did six years ago."
The government's law raising the age of criminal responsibility from 10 to 12 is due to be debated in parliament next week.