When choosing the best lenses for the Sony A6400, we took size and price heavily into consideration. We say the A6400 is one of them The best Sony cameras because we think it offers the best combination of features, versatility and price. It's a compact and affordable camera – so its lenses should certainly be too.
We used the Sony A6400, we tested all of these lenses and if we were to spend our own money these would be the options we would consider first. If you'd like, you can also check out our longer list of the best lenses for Sony A6000 cameras in general, and many of the best Sony lenses fit the A6400 easily.
We've tried to cover a range of interests from travel to portraiture to sports and wildlife. As you can see from our comments we've also considered A6400 video shooters including a couple of affordable prime lenses that are great for stills photography but also easy to use gimbal shots that are light weight and no zoom and no refocusing for others enable zoom settings!
Above all, we've tried to balance suitability for the size of the A6400, good performance that can get the most out of the 24MP sensor, and value for money to get the asking price of the A6400 to reflect.
When buying lenses, you can easily spend a lot more than you ever intended and far more than the camera even cost. With the A6400 we think it's important to choose the right lenses for the job, which will give good results without costing a fortune.
Best lenses for the Sony A6400 in 2022
Why you can trust Digital Camera World
Our experts spend hours testing and comparing products and services so you can choose the best for you. Learn more about how we test.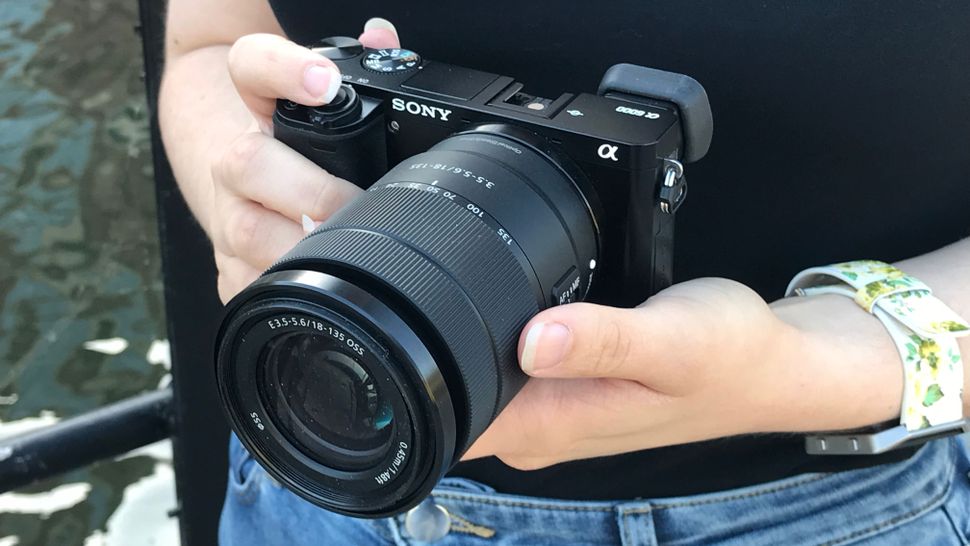 (opens in new tab)
Frustrated by the short focal length of Sony's standard 16-50mm kit lens? Then get this! With a full-frame equivalent focal length range of 27-200mm, the Sony E 18-135mm F3.5-5.6 OSS is effectively a superzoom while remaining compact, neat and affordable and – unlike almost every other long-zoom lens – it maintains its performance even at full zoom. What we like about this lens is its clean, cylindrical design, uncomplicated exterior, ease of use, and built-in Image Stabilization. Like many modern mirrorless lenses, it relies on both digital and optical corrections, but the result is a long-range kit lens with far better image quality across the range than we'd normally expect from a lens of this type.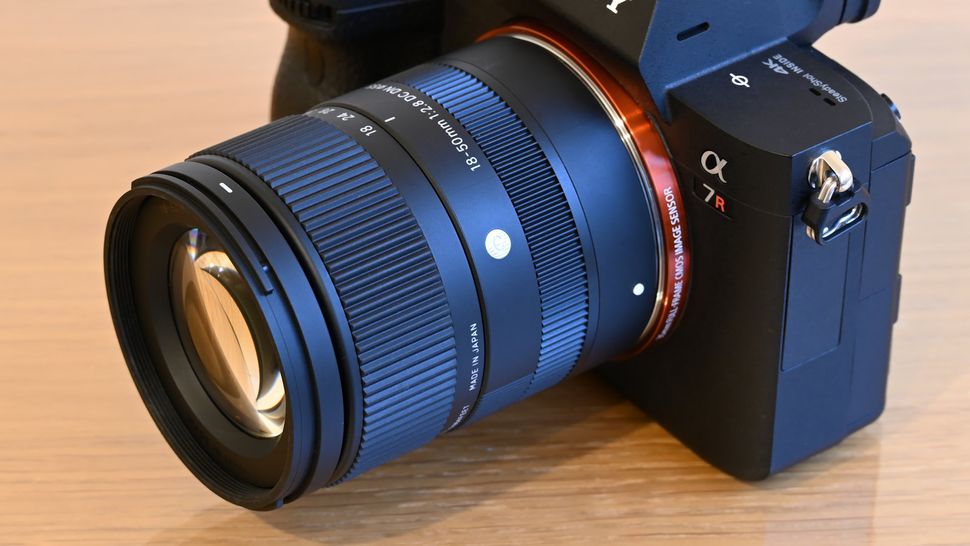 (opens in new tab)
The Sony A6400 is usually sold with Sony's 16-50mm power zoom kit lens, which is very compact and practical, but looks a bit poor optically. If you want a step up in quality, one option is the rather massive and expensive 16-55mm f/2.8G from Sony, but we'd go for that instead. Like the Sony lens, the Sigma 18-50mm F2.8 DC DN offers a constant aperture of f/2.8 with a classic 3x zoom range for a standard zoom. Given its constant maximum aperture, the Sigma is remarkably compact (our shot shows it's attached to our Sony A7R III, but you'll get the idea). It's a well-built, weatherproof lens with super-fast and virtually silent autofocus and impressive image quality. All in all, this Sigma is a small (similar) lens that's really well above its weight.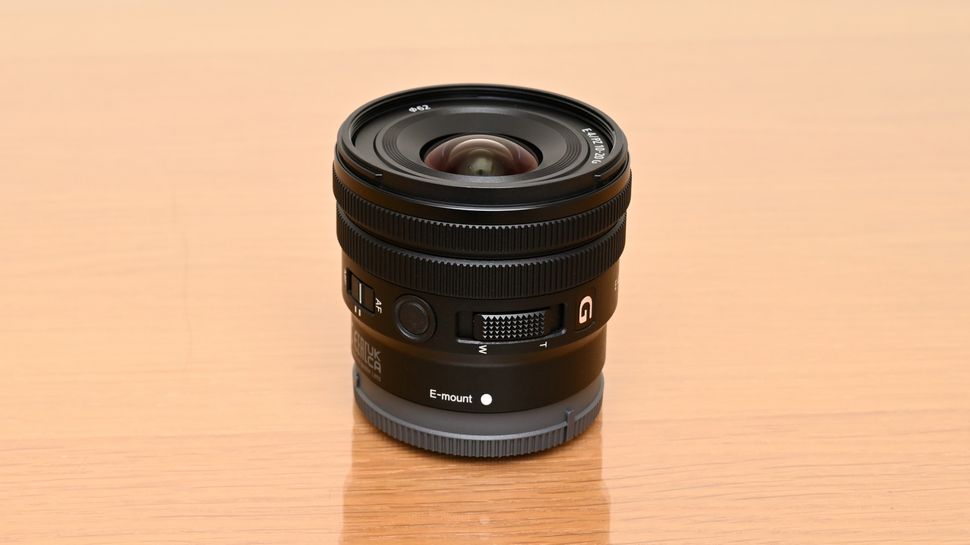 (opens in new tab)
Sony also makes an older 10-18mm f/4 OSS which is a little cheaper than this and is worth considering as well. The 10-18mm has optical stabilization that's good for stills, but this new E PZ 10-20mm F4 G has a power zoom that's ideal for video, so take your pick. The Sony E PZ 10-20mm F4 G is particularly good for vloggers who need to film themselves and their background as it offers a wider angle of view than a regular zoom. It's also a great travel lens, ideal for narrow city streets, tall landmarks and spectacular interiors. Unfortunately, none of the ultra-wide lens options for the Sony A6400 come cheap, but it's such a useful lens that we recommend it anyway.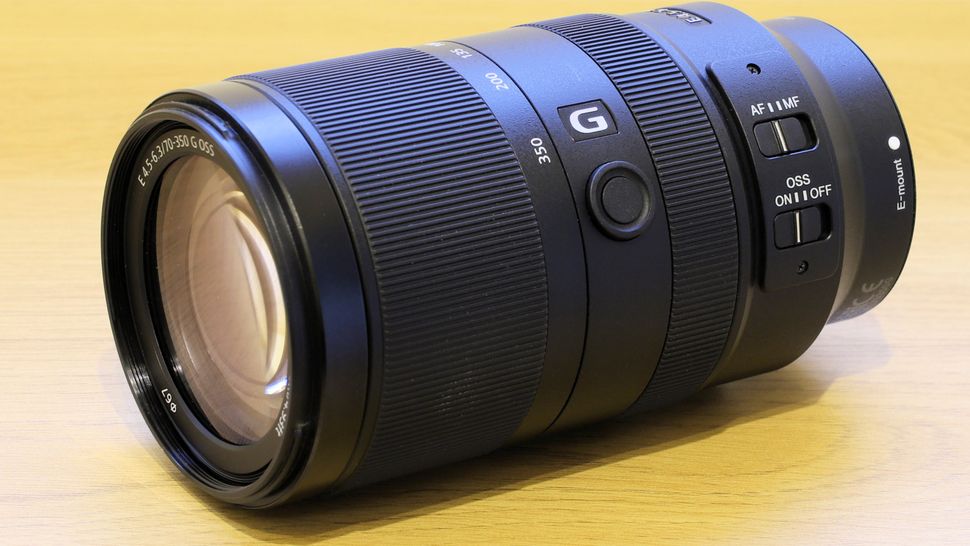 (opens in new tab)
For longer range subjects you need a lens with great magnifying power but also the optical quality for sharp results. While there is a cheaper and smaller Sony E 55-210mm lens, this is the lens we would recommend for sports and nature fans. The Sony E 70-350mm f/4.5-6.3 G OSS is a fairly large and expensive lens, but it has a 5x zoom range, which is the equivalent of 105-525mm on a full-frame body, so practically super-telephoto . It might not have an ultra-fast maximum aperture, but the modest f/4.5-6.3 aperture number allows for a much more compact, lighter build, and it features Sony's OSS optical image stabilization system. It's a big lens but offers a wide range at an affordable price.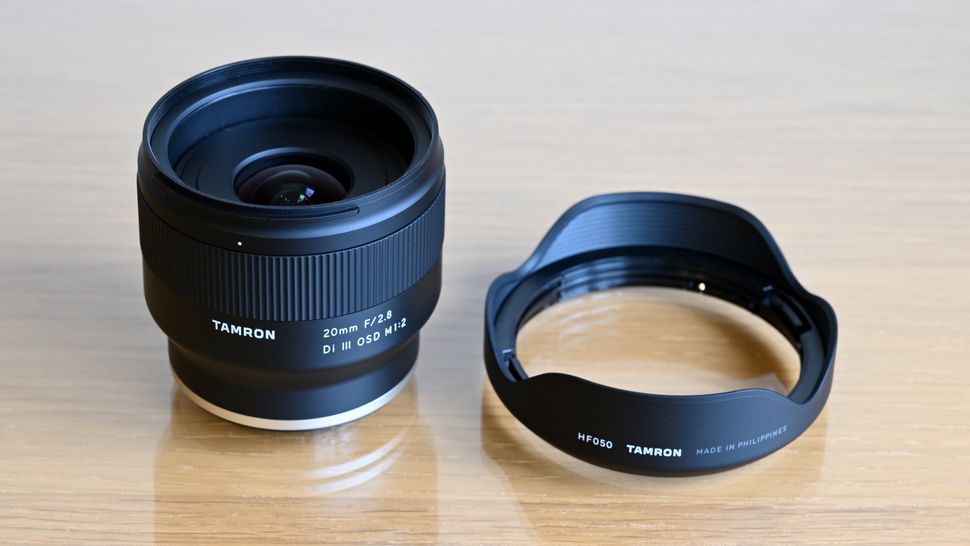 (opens in new tab)
We said in the introduction that we wanted to include a couple of prime lenses and this is the first. The Tamron 20mm f/2.8 Di III OSD M 1:2 is actually a full-frame lens, so if you later decide to upgrade to a full-frame Sony, this lens will work just fine. On a full-frame camera it's a wide-angle prime lens, while on a Sony A6400 it's equivalent to a 30mm lens – in other words, perfect as a semi-wide-angle lens for street photography. Not only that, its 1:2 close-up capability means it's (literally) halfway to a full macro lens, so it does two jobs, not one. Best of all, despite top-notch optical performance, it's not too big and not too expensive, so it's a great buy for Sony A6400 users.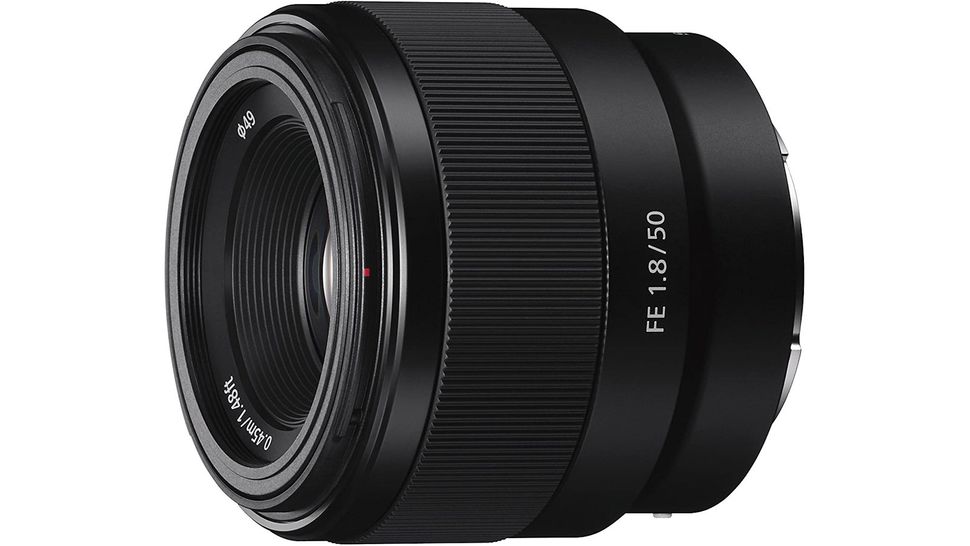 (opens in new tab)
Here's another Sony full frame lens that makes a brilliant option for the Sony A6400. On a full-frame camera, the Sony FE 50mm f/1.8 is a 'nimble fifties', a classic standard prime lens with an angle of view said to be very similar to the human field of view. Adapted for the Sony A6400, it offers the same angle of view as a 75mm lens with its smaller sensor, which is close to the ideal focal length for a portrait lens – it lets you stand a little further away, making for more flattering facial perspectives. The maximum aperture of f/1.8 means you can create beautifully blurred backgrounds. However, when you record videos, you may find that the autofocus makes motor noise. At this price, however, the Sony FE 50mm f/1.8 is a steal for Sony A6400 owners.