David Bernard did not back down.
After a viewer insulted WVUE FOX 8's chief meteorologist in an email this summer with a homophobic slur, Bernard posted the email to Facebook, publicly shaming the sender.
"I was at a point in my life where I didn't want to accept that kind of behavior from anyone," he recalled this week. "The only way to stop this is to name it, stand up and say it's wrong and hold people accountable for their actions."
As a young man, Bernard thought his sexual orientation would prohibit him from appearing on television. It is fitting, then, that his public fight against homophobia nears the end of his successful three-decade career as a television meteorologist.
November 17 will be his last FOX 8 broadcast after working part-time for three months.
In August, Bernard, 53, enrolled in Tulane University's School of Social Work. After completing the 16-month master's degree in December 2023, he plans to get his license to practice as a clinical social worker. He wants to work with patients who have experienced trauma.
So instead of helping the whole city weather hurricanes, he guides individual clients through their own, more personal storms.
"I'm used to discussing things with people, but on a much larger scale," he said. "It's going to be on a more intimate level. It's going to be a challenge, but it's something that's needed and something I want to do."
WVUE host Lee Zurik has assured Bernard that he will miss the newsroom action. "He's right," Bernard said. "How can you not miss something you've done for 30 years?"
He spent several years on the WWL TV morning show alongside host Eric Paulsen in the early 2000s. Their on-camera bickering belied a mutual respect and close friendship that endured even after Bernard landed on a rival station.
"David and I had an ego battle for years," Paulsen said. "I hate to say it, but he's still at his best."
When Bernard first told him he was leaving the news business, Paulsen's first reaction was, "'Wait, you're retiring first me?' But David is really smart. If he wants to do something, he will do it.
"I have no doubt that he will be great. His life is so much more than just being on TV."
"A Scary Time"
Growing up in Houston, Bernard was familiar with severe weather. In 1977, a near miss from Hurricane Anita sparked his interest in meteorology. When Hurricane Alicia hit Houston the week he started high school in 1983, he knew he wanted to be a meteorologist—a dream he thought was impossible.
"It was the 1980s and it was a really scary time to be gay," he said. "Every day people died from the AIDS epidemic. The level of homophobia was at an all-time high.
"In my little world, I just didn't think you could be gay and be on TV. Knowing the former wasn't going to change, I suppressed what I really wanted."
He enrolled at the University of Texas as an economics major and hated it. As he began gradually coming out, he switched to a major in broadcast meteorology.
He then met a local TV weather forecaster at a gay bar in Austin, who helped him get an internship. During a spring break trip to Mexico, he met another gay meteorologist, this time from Houston, which led to another internship.
"I suddenly realized that not only could you be gay on TV, you could be gay Everyone on TV was gay," he said, laughing.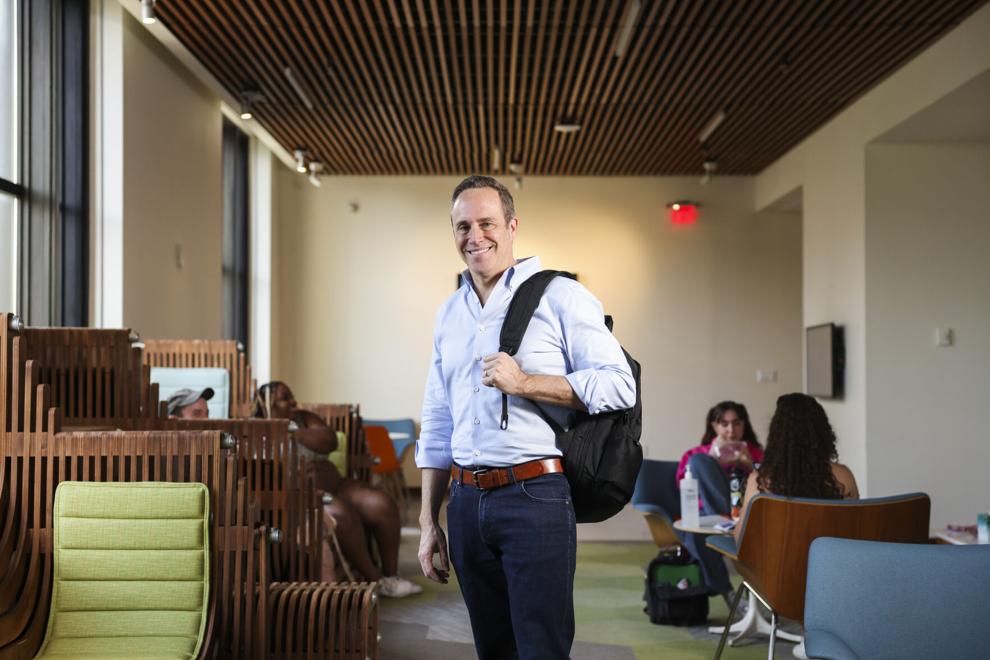 "That just goes to show how important visibility is, gay people being out there and being visible and speaking up for younger people. Obviously there are many more people in the media today, far more than there were 35 years ago. But there are a lot of people in their teens and early 20s who still have a lot of the same fears."
His first on-air job after graduation was in Corpus Christi, Texas. He moved on to Amarillo, where he learned that being gay could actually be a career roadblock.
At the end of his first year at Amarillo, the station's news director invited him to lunch. Bernard expected a performance-based pay rise.
Not only did he not get a raise, but he was informed that the network's CEO "had heard[Bernard]was in a gay bar. I was basically told, "There's no future for you here."
"I was in shock. I was 23 and still uncomfortable with all that stuff. Emotionally it was devastating. It's probably the worst thing that's happened to me professionally as far as I'm gay."
new opportunity
A new opportunity soon arose at KJRH in Tulsa, Oklahoma.
"My boss there was my first news director who I think had solid judgment and really showed me the way in the industry. It was a great newsroom environment."
His work in Tulsa caught the attention of WWL-TV, who offered him a job in 1997. Being from Houston, he had visited New Orleans many times; in the 1970s his mother bought furniture from Hurwitz Mintz.
When he came to WWL, he was "a little intimidated. I was 27 and I was surrounded by Angela Hill, Bill Elder, Dennis Woltering, Eric Paulsen, Sally-Ann Roberts and all these people who were way beyond my years of experience.
"But I quickly found a place for myself, I have the feeling. Being on that morning show was great."
After eight years, he felt he had reached a plateau. He is "ready to grow. I felt like I needed something bigger."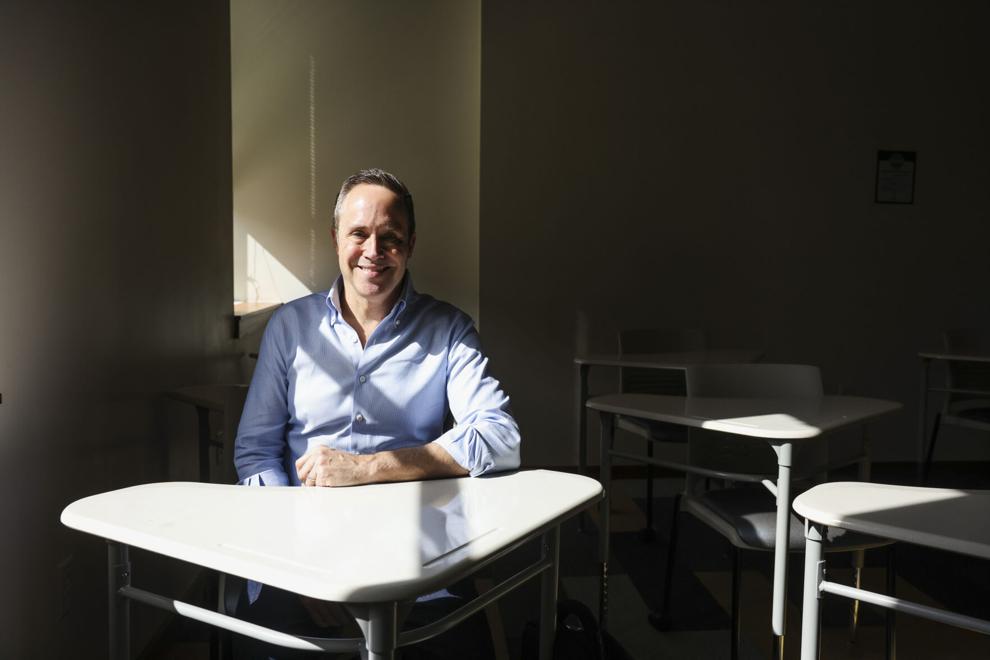 After his acclaimed coverage of Hurricane Ivan, Bernard was recruited by Bryan Norcross, director of meteorology at CBS affiliate WFOR in Miami.
"Miami wasn't exactly on my proverbial radar. But I still wanted to study tropical meteorology. If you do that, it's Miami and New Orleans."
He sold his home near Tulane University in the summer of 2005, days before Hurricane Cindy dropped a tree on his garage — and six weeks before Hurricane Katrina swamped it.
After a difficult first year in Miami, he thrived. When Norcross left WFOR in 2008, Bernard was appointed chief meteorologist. That same year, he became a hurricane advisor for CBS Evening News and CBS This Morning, giving him a national profile.
"It was fantastic," he said. "But I got to the point where I was like, 'Where do I really want to be?'"
The answer was New Orleans.
After an opportunity
In 2015, Bernard began speaking to management at WVUE, where longtime Chief Meteorologist Bob Breck was nearing retirement.
"It sounded like an opportunity would come up," Bernard said. "One thing led to another and we worked it out."
He would not move alone. In Miami, Bernard had met real estate manager Charlie Urstadt. They became a couple.
"Charlie said, 'I knew you wanted to move back to New Orleans one day — I just didn't know when,'" Bernard said.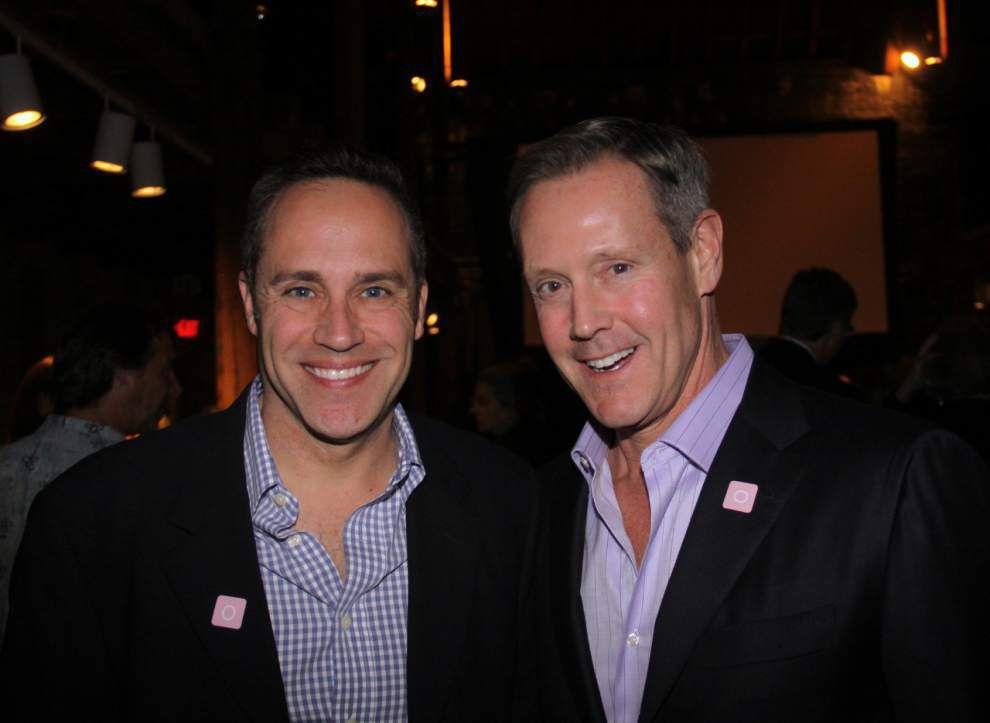 They settled in the Garden District and participated in the town's civic life. Urstadt, now chairman of Urstadt Biddle Properties Inc., a publicly traded real estate investment trust specializing in shopping centers in the Tri-State area of ​​New York, served two terms as chairman of the board of the Ogden Museum of Southern Art.
Bernard was enjoying being back on the air in New Orleans. At FOX 8 he found a new working family and a caring audience.
"I have a wonderful fan base in the city because people really care about local news and the weather and what we do. People appreciate that here. You don't find that anymore in most cities.
"Which begs the question, 'Why are you leaving one of the best jobs in television?'"
Unforeseen Circumstances
Over the years, he had considered becoming a therapist, but "still loved broadcast meteorology and thought there would be another act in that career."
He planned to retire from television when he was 60, until unforeseen circumstances hastened the process.
At the end of 2019 he developed severe flu-like symptoms, a burning sensation in his face and neuropathy in his feet and hands. He was eventually diagnosed with toxoplasmosis, a disease associated with a parasitic infection.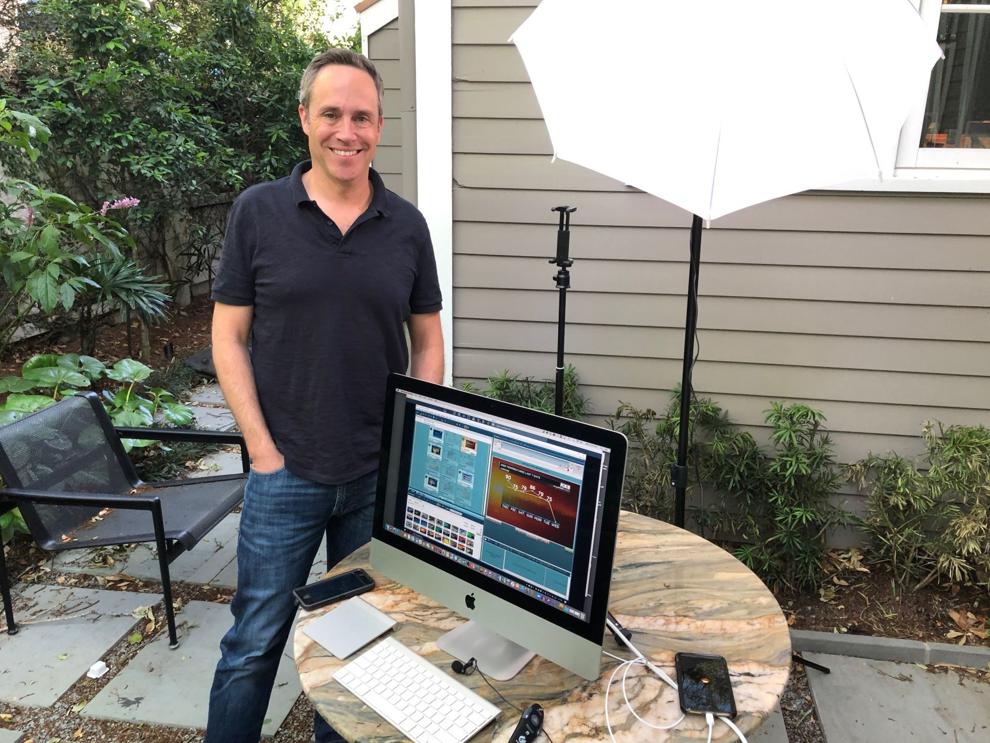 His medical ordeal, coupled with the stress of an active hurricane season, was taking its toll.
"It was a nightmare," Bernard said. "I had all these horrible symptoms. Nobody knew how COVID could affect me. 2020 was a disaster."
When I covered Hurricane Zeta in October, "I could barely walk to my car, I was in so much pain."
The Bigger Picture
Taking stock of his life, he stated that after 30 years as a weather forecaster, he had "achieved everything I set out to achieve. I've done things I never thought I could do. Maybe I had to close the book on that.
"You make a lot of sacrifices on TV. There are more casualties when you're a weather forecaster in a hurricane market."
The prospect of working in such a demanding job until the age of 60 was daunting. I can't do this for seven more yearshe thought. I am exhausted.
As with any job, "you accept the bad sides because the good sides are greater. But at this point the scales began to tip. The negatives started to outweigh the positives, at least for what I wanted for the next part of my life."
He and Urstadt, who married in 2019 – Paulsen officiated – wanted more time for travel and other pursuits. Social work offered flexibility and the opportunity to still do good work.
"If I'm 65 or 70, if I still want to work part-time and see clients a few days a week, that's fine," Bernard said.
"It is a privilege to be able to make this choice in my life. And it means a lot to me that I will still be helping people – just in a different way."