Whatever you think about dying and where the departed loved ones may go, there are no definitive answers as the dead do not return to tell us what happened. The assumption is paramount. Now, with her own perspective on death, grief, the afterlife and soulmates, filmmaker Michelle Silva takes on the theme in her fourth short, The Dead Driver.
The Dead Driver, a fantasy drama, tells the story of 75-year-old Bernie, who is transporting a body to the morgue when he has a shocking encounter with one of his deceased clients. The 18-minute film, which was shot in New Orleans with some traffic scenes using an innovative LED screen, made its local red carpet debut on November 2nd.
The film's premise is based on Silva's own experiences of the deaths of her grandmother and mother.
"In 1999, when my nana died, I didn't know how to deal with death and became hysterical," Silva said. "I wasn't doing much better when my mother died.
"I couldn't even be in the same room with her. I was angry at the world and cold as ice. This film is cathartic for me as it gives me an opportunity to cinematically process death in a way I wish I had been able to do in my own life."
dance and circus
Silva's life was varied. A trained dancer, she left her home in Detroit at the age of 17 to become a performer at Busch Gardens in Florida. This led to a nationwide tour with the Ringling Brothers Barnum & Bailey Circus and an appearance as a showgirl at the famous Lido de Paris at the Stardust Hotel in Las Vegas and Paris, along with Siegfried & Roy on stage.
She finished college with a communications major in Las Vegas and began working on manuscripts before meeting her husband, a Washington, DC attorney. After moving there and having their child, now 16-year-old Gracie, they eventually ended up in New Orleans, Silva's husband's hometown. When Gracie began acting at the age of 12, Michelle turned her attention back to writing.
In "The Dead Driver," Bernie is played by 68-year-old veteran actor and New Orleans native Lance Nichols ("Tremé," "The Curious Case of Benjamin Button"), who, it turns out, was actress Michelle Silva wrote the part for, hoping he would be interested.
Nichols liked the script and felt he could relate to the premise because many years ago he had his own epiphany of death and dying — that maybe life isn't over just because our bodies fail us.
"I lived in Los Angeles for 25 years (he returned in 2002) and during that time I've played everywhere, including transitions through medical schools at USC and UCLA," said Nichols. "They hire actors to play patients for first- and second-year medical students. During this time I attended an inquest which I assumed would be similar to the morgues I was forced to attend as a child in New Orleans, complete with open coffins.
"But I had the realization in this cadaver class that I'm only looking at the shell of a body, not the soul of that person. I was no longer afraid of death or dead people. It was a revelation."
With Grace
Nichols co-star is Gracie Silva, whose mother wrote the screenplay. Her mother's productions served as a vehicle for the young actor, but she had her own career in various productions, independent of her mother. In the film, she plays Sasha, who is dying at the beginning of the story.
"This is a short film with big, broad, and heavy themes like reincarnation, so I wanted to get into it visually," said director Rachel Jacob. "My first concern was the driving scenes, which usually require hitches, camera rigs and police escorts."
Jacob was concerned about the safety of night work and also the cost, but luckily the production's cameraman knew someone who had invented a new technology using an LED wall.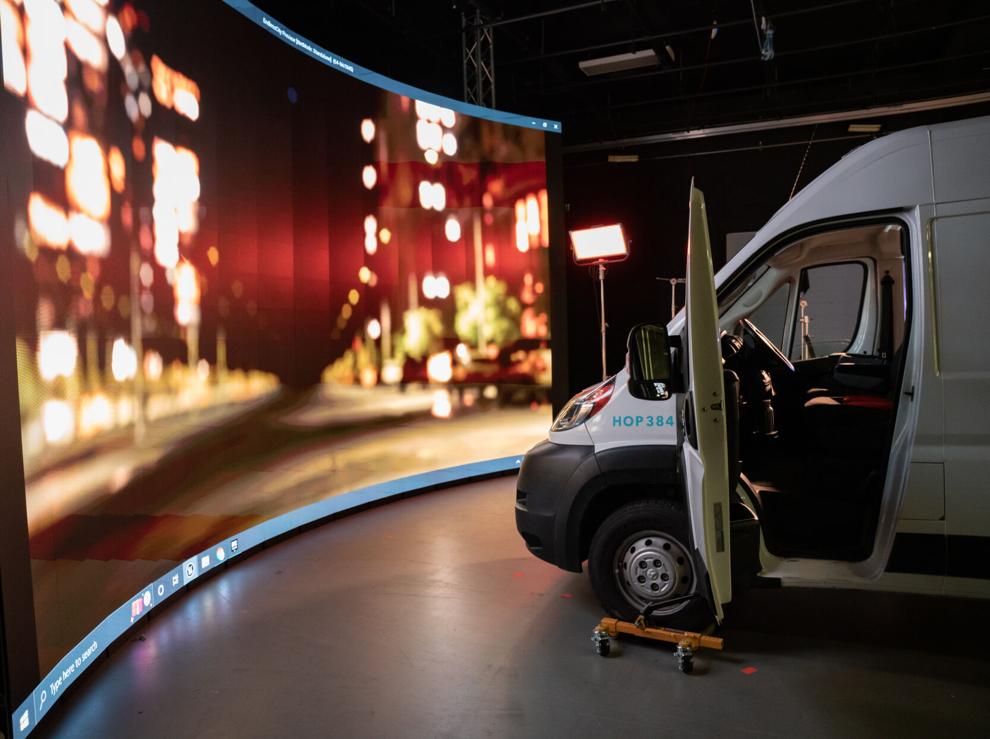 Enter the world of cinematographer Kenny Morrison and his 35ft wide and 15ft high wall that allows traffic sequences to be safely shot on a set with fancy rear projection. Images of the streets of New Orleans were programmed onto the wall.
"I don't know if any other short film has used this technology, but it allowed us to shoot the driving scenes in one day at WYES without the hassles of traffic," said DP Samuel Macaluso. "It's the same type of technology used on big-budget blockbusters like The Mandalorian, but in addition to a wraparound screen, they have an additional LED floor and ceiling."
film festivals ahead
The film has a twisted ending, so no spoilers, but it will be screened at film festivals around the world if Silva has her way. Her previous films have received many awards and now she is going to the big festivals.
Nichols will next be seen in The Burial (2023) with Tommy Lee Jones and Jamie Foxx and a new AMC series Damascus with Martin Lawrence.
"We will all experience losing someone," said Silva. "But it doesn't have to be scary if we expect something positive to happen."
Contact Leslie Cardé at lesliecardejournalist@gmail.com.