Taxi drivers in Cambridge have warned council they could sue in court if a costly CCTV taxi policy is imposed on them during a nationwide cost of living crisis.
Taxi drivers licensed by Cambridge City Council (CCC) have been recommended to authorize the implementation of CCTV in licensed vehicles, which could cost some drivers in excess of £500. If the policy is approved, all new vehicle licenses and existing licensed vehicles to be renewed from April 1, 2023 must be fitted with CCTV. This would mean that all licensed vehicles would be equipped with CCTV by March 31, 2024.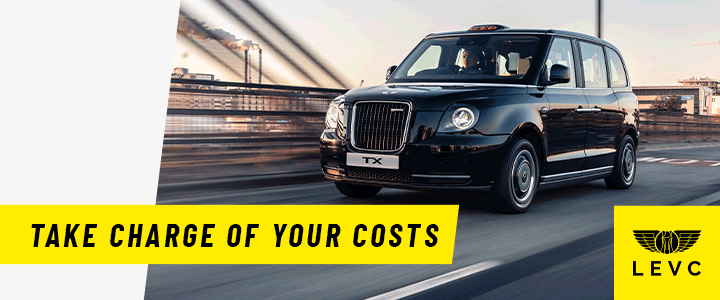 The published Licensing Committee report revealed that South Cambridgeshire Borough Council had identified a supplier who estimated installation costs based on the number of cameras needed. It was estimated that a single camera system would set drivers back between £75-100 and £100-125 for a dual camera system. Also with panic buttons installed, units would cost around £320 (excluding VAT) for a single camera unit with a panic button and around £500 for a dual camera, dual panic button unit. Two other Cambridgeshire-based companies listed £500 a unit.
The report found that the number of cameras and audio buttons installed depends on the size of the vehicle and whether 90 or 180 degree cameras are used. For example, if you use a 180 degree angle camera, standard 5 seater sedan vehicles may only need 1 camera and 1 audio button, while a larger 8 seater vehicle may need up to 4 cameras and 2/3 audio buttons to meet the needs meet both driver and passenger and cover the entire vehicle.
Ahmed Karaahmed, the chairman of Cambridge City Licensed Taxis, said Cambridgeshire Live that the city council was simply increasing the cost of taxi drivers who were already struggling due to the cost of living crisis. Karaahmed said: "The taxi industry is trying to recover from the long-lasting Covid with no profit so far. Next year will be another challenging year for our business and the winter will be harsh. It's a difficult time to run a business, this winter people might struggle to pay for groceries, their mortgages and utility bills and I believe some taxi drivers will fall into that group. Cambridge City Council is creating additional costs for the taxi industry."
On Monday, Mr Karaahmed told the licensing committee they would consider taking the matter to court if the CCTV directive were given a final green light.
Cambridge City Council officials handled approximately 628 enforcement cases between January 2017 and July 2022, categorized as 'Driver Complaints' and 'Driver Complaints – Conduct'. These include reports of reckless driving, failure to comply with council policy requirements, rents, excessive fees and cherry picking. Of these, 80 incidents fell into the categories of sexual advances/assaults, violent assaults, child sexual exploitation, aggressive/threatening behavior and inappropriate behavior. These incidents are those where the driver, passenger, or both were in the vehicle at the time of the incident. This equates to approximately 13% of cases handled by permitting officers.
Yvonne O'Donnell, CCC Environmental Health Manager, wrote in the Council's report: "There is undoubtedly a vulnerability regarding taxis and private hire vehicles (PHV). Strangers in a confined space with no physical control over where they are being taken. In addition, drivers also trust citizens in their vehicles, transporting them at unsociable hours, and sometimes driving on poorly lit routes.
"Monitoring systems can act as an added layer of protection, providing protection, confidence and safety to the public when traveling in a taxi or PHV, and to drivers, who may also be victims of violence and abuse.
"Surveillance systems can act as a deterrent to those intent on committing a crime against both drivers and passengers, but even where a crime has been committed image/audio recordings can capture evidence for use in both criminal and law enforcement investigations will."
Discussing the implications of the directive earlier this week, the Council's Licensing Committee agreed to the recommendation that all new and existing taxi licenses pending renewal will require the vehicle to be fitted with CCTV from April 1, 2023. However, it was agreed that council members will look into possible subsidy options, either sourced by the council or funded externally.